AT industry is one supplier with more than 13 years experience on forging parts,Brass Parts,Auto Parts,Machining Parts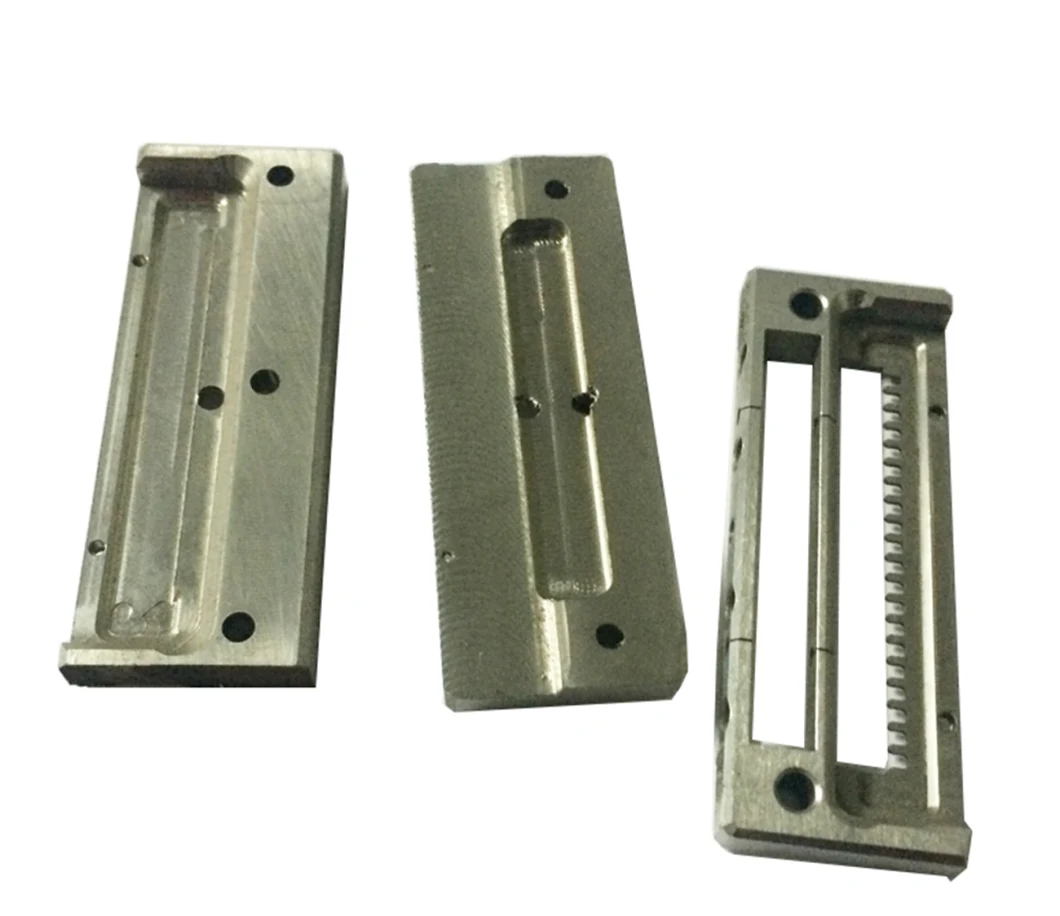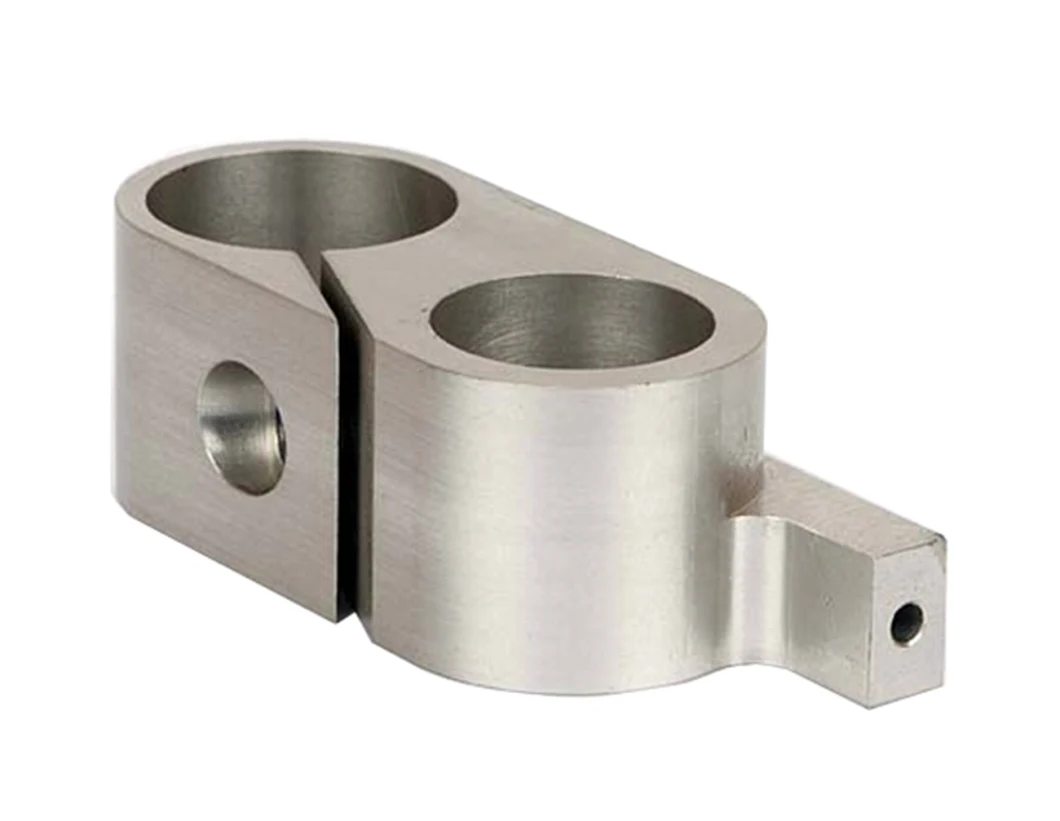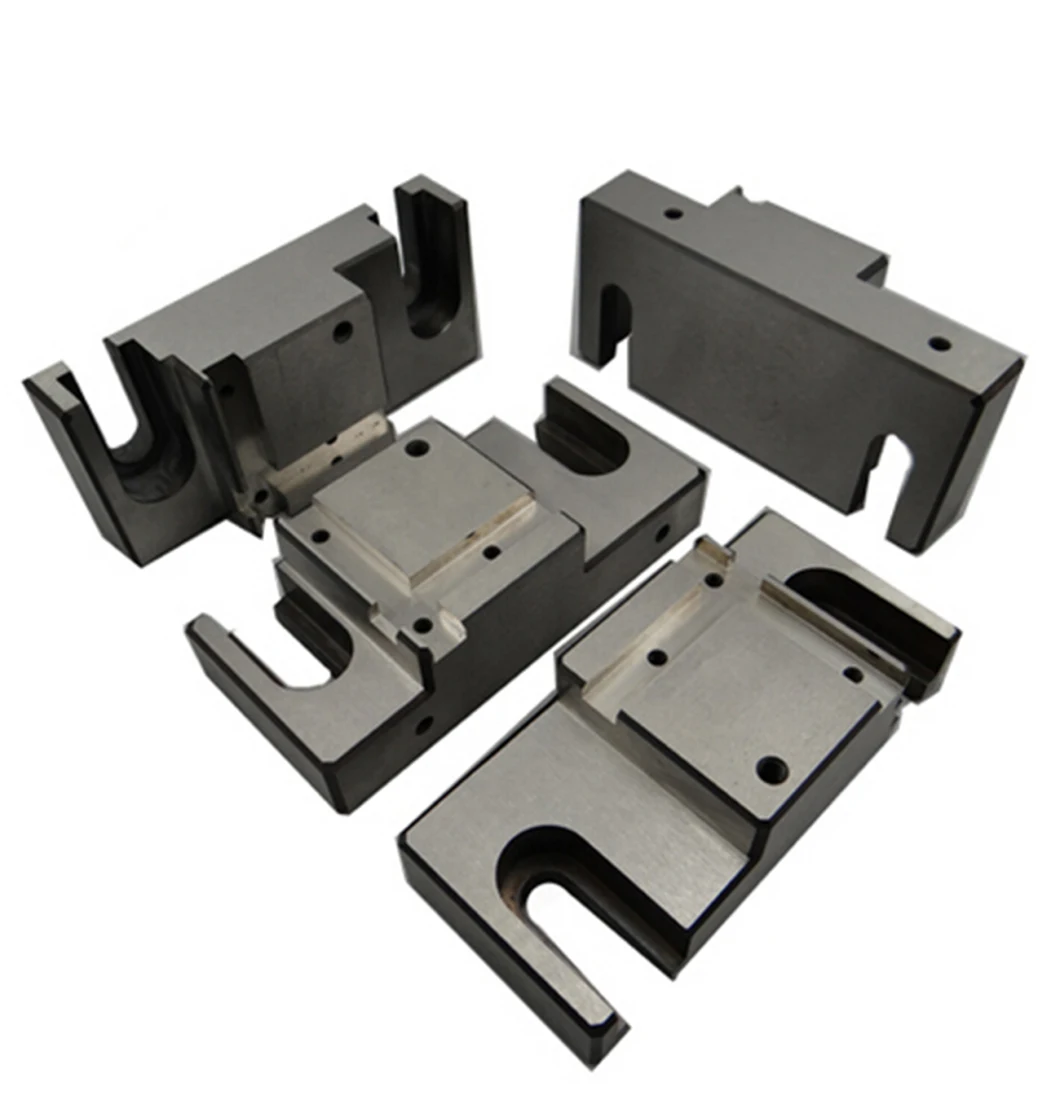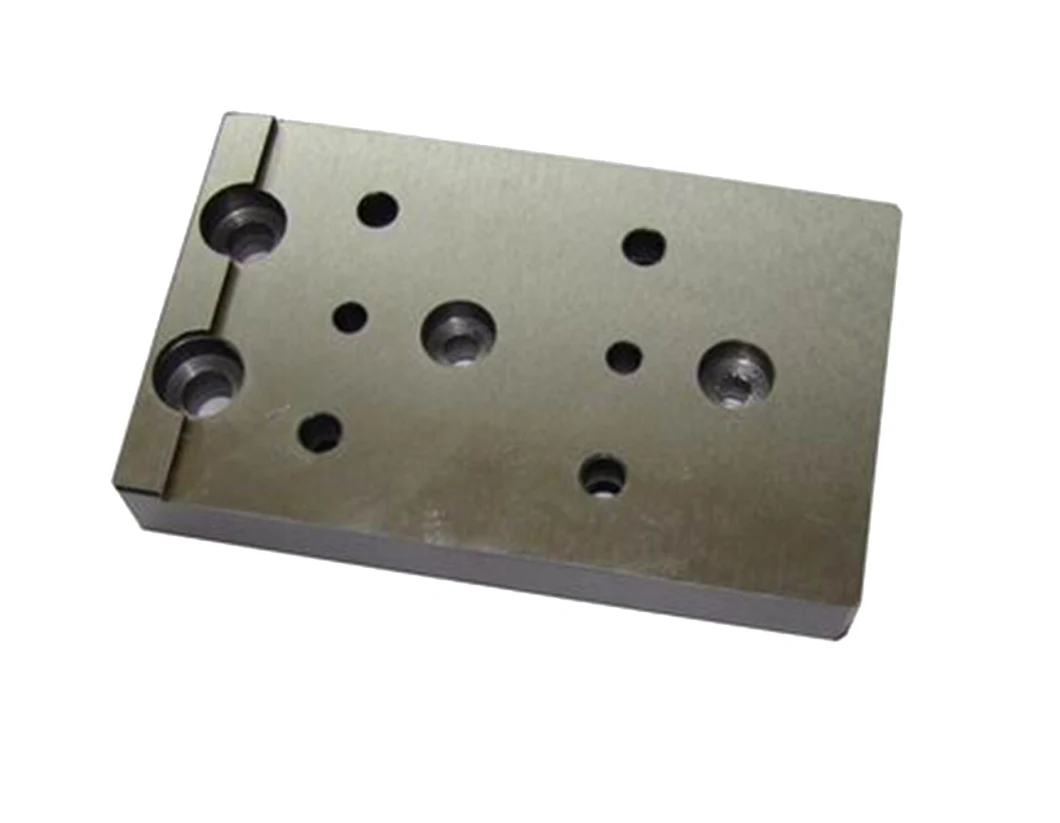 Specifications
customized machine part whole seller
1.13 years' experience;
2. sharp delivery
3.superior quality
aluminum 6061-t6 cnc milling machine part whole seller
1. All parts produced according to your CAD and 3D drawings or sample. Please send the drawings firstly, we will offer our quotation to you
within 2 days.
2. we specialized in manufacturing CNC machining products according to customers drawings or samples
3. Advanced equipment, excellent R&D teams and strict quality control system
4.These kinds of parts were made by high precision CNC machines. All the dimension were made as per customer requests .
5.cnc aluminum/thread cutting machining parts was 100% inspected before shipment.
6. The price will be FOB or CIF dollars. minium quantity was acceptable.
7. products showed here only present the capability of our business activities
We are dedicated to :
1.designing and manufacture of your unique metal products;
2.Turning your drawing to be a nice unique products;
3.Turning your idea to be a real nice products;
4.using The most advanced test equipments to ensure the quality ;
5.cnc aluminum/thread cutting machining parts that meet their needs.
Reject rate≤ 0.5%, Rework rate≤ 0.5%, On time delivery rate>95%
| | |
| --- | --- |
| Material | Steel, Zinc, Alunumin, Brass.Stainless steel. |
| Surface treatment | Nickel plating. Zinc plating, Chrome plating, Oxidation. Anodization |
| Tolerance | +/-0.01mm or +/- 0.0004" |
| Thread Standard | NPT,BSP(G),M, GHT,UN,NPSM,BSPT(Tr),NPTF... |
| Quality control | 100% inspection on critical dimensions |
| Inspection equipment | Three axis meansuring machine for X.Y.Z. Projection meter. |
| Production output | 100000.000 pieces/ month |
| Productin range | Part ID from 2-500mm with tolerance +/-0.01mm |
| Experience | 13 years of professional OEM service |
| Supply chain process | PPAP |
| Ability | To develop hundreds of new parts annually. |
| Packaging | Standard export carton with palletized |
| Lead time | 35 days regularly |
| Term of Payment | T/T. L/C or Customer's request |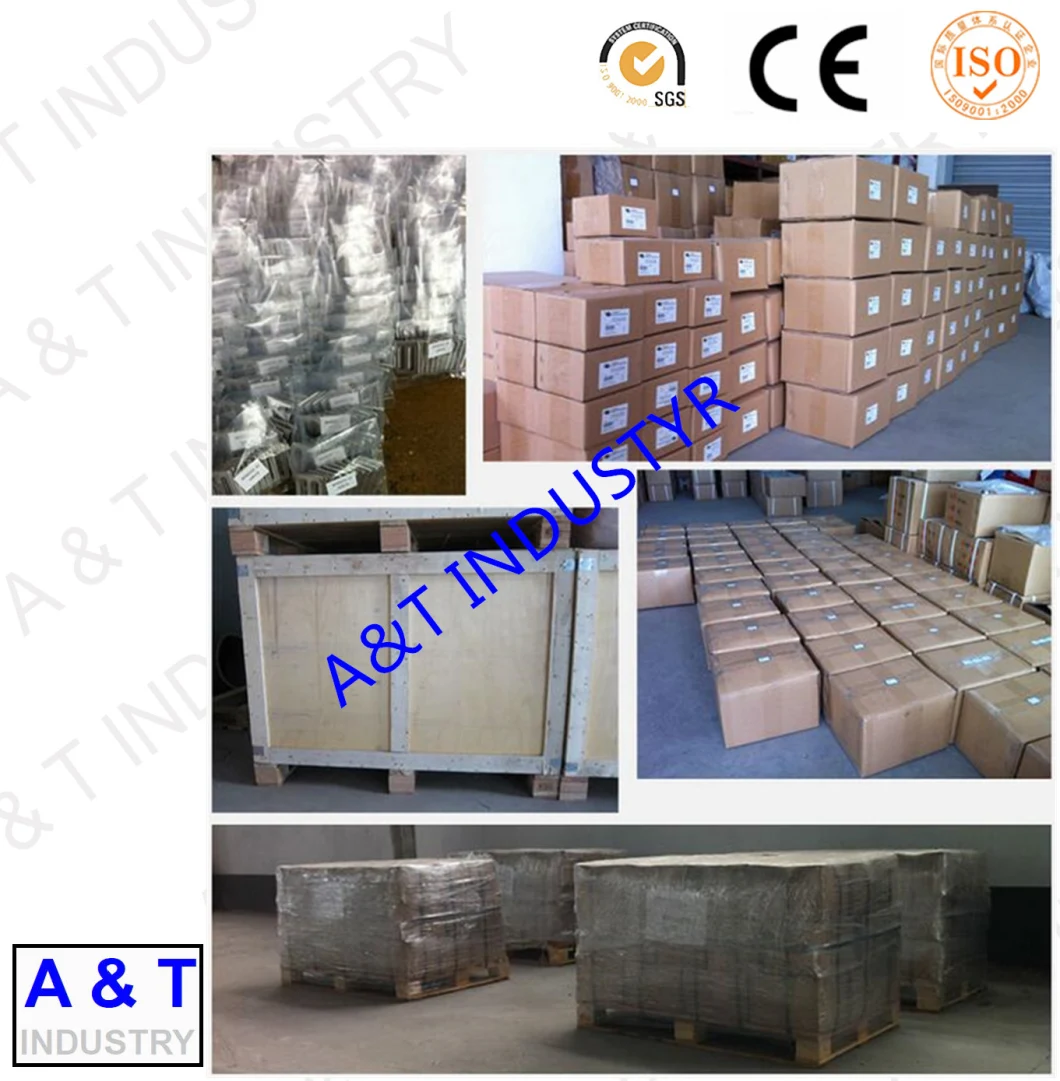 ABOUT US:
A&T Industry is a contract manufacture and exporter of quality sand castings,
investment castings, lost foam castings, hot forgings, cold forgings, stampings,
machined parts, injectionmolded plastics parts, etc.
We are a dedicated team of customer focused industry professionals with
extensive experience in manufacturing, materials engineering,
quality assurance, logistics management and inventory control.
We utilize our experience and sources advantage to provide our customers
with cost effective and value based solutions to meet their engineering and
design needs while exceeding their quality and procurement requirements.
A&T Industry is located in Qingdao, a major seaport, Olympic Host City and
industrial center of China.
Assurance,
100% quality manufacturing.
We guarantee that our products meet your supplied specifications
Extremely competitive pricing
Delivery to your port or front door
4 ---- 8 week lead times
We handle all paperwork
Partial container orders
Flexible payment options
Unique tooling options
Full range of packaging options from bulk to retail ready
Complete testing services available
FAQs
1. Where is your location?
We are located in Qingdao City of China and are closed to Airport. It takes 30minuts by car from Liuting Airport our company.
2. How long has the company been established?
AT INDUSTRY was established in 2009. There is 6 years exporting experiences.
3. How many employees do you have?
Administration / sales 4
Engineering / design as our partner 8
Production as our partners 120
Quality assurance / inspection 10
4. Which countries do you export to?
U.S.A, Germany, France, Italy, UK, Brazil, Middle east of Asia, Thailand,
5. What proportion of your goods are exported?
100% of our production are exported to all over the world.
6. How long does it take to receive samples?
a) Pattern:30-45days after order
b) Sample:30days after pattern finishing.
c) The lead time is the general production period and does not include the transportation time.
7. New product development process
Got tooling order and sample order with 50% deposit---Hold a meeting with the relation dept. to ensure the developing schedule---Design pattern, fixture and gauge and making them in our house---mold steel buying---Machining---Inspection---Send out the sample with initial inspection report.
8. How long is the manufacturing lead time?
Mass Production: 90days after sample approval by yours.
The lead time is the general production period including the transportation time.
We could make some special production arrangement effectively if customer has urgent need.
9. What basis can we buy goods?
We generally offer customers prices FOB& CIF (Carriage, Insurance & Freight). The CIF includes the freight cost to your nominated sea port.
We do provide clearance of goods which needs to be handled by a local freight forwarder.
All local costs and taxes are the responsibility of the buyer. We are happy to offer advisement on shipping if required.
10. What are the payment terms?
Payment terms are negotiable and will improve for long term customers.
During the initial stages, we request 50% of tooling fee in advance with the balance payable on acceptance of samples.
Production orders can be negotiable. We prefer 50% deposit and the balance by T/T before sails. But sometimes T/T 30 days after sails would also acceptable.
11. Which currency can we buy in?
We can deal in USD / Euro currency / GBP.
12. How long does it take to ship goods from China by sea?
It takes about 5 weeks to European ports plus 1 week customs clearance, so you can get the container within 6 to 7 weeks. It takes about 2 weeks to east coast and 3 weeks to west coast US ports. All sea goods are shipped from Qingdao Port.
13. How long does it take to ship goods from China by air?
It takes about 7 days to all major destinations.
14. Can we visit the factory to conduct an audit?
Yes, you are welcome to visit our partner factory by prior agreement.
15. How do we retain client confidentiality?
We are happy to sign Confidentiality Agreements with customers and will honor them.
16. Which languages do we do business in?
Although we do business with many countries around the world, we can only communicate effectively in Chinese English.
All information supplied should therefore be supplied in this form.
17. Is there a minimum volume of business required to conduct international purchasing?
There are no minimum volumes, but the prices of the goods, plus the fixed costs of importing makes it more economical to buy in high volumes. All potential customers will be assessed on an individual basis to determine if it appears a viable option for all parties to develop a relationship.
18. What type of parts you are specialized in?
Our business contains two areas,
one is for construction precast including lifting system, rigging hardware metal parts.
Another is customized metal business of quality sand castings, investment castings, lost foam castings, hot forgings, cold forgings, stampings, machined parts, injectionmolded plastics parts, etc.
19. Which kind of equipments do you have?
Forging friction press 160Ton, 300Ton, 630Ton, 1200Ton
Casting furnace of 200kg, 500kg,1000kgs, 2000kgs
Press of 63ton, 120tons
CNC Machining center
CNC Vertical Lathe
CNC Lathe center
Boring machine
Drilling machine